The next car we are featuring looks like it was one of Charles Kee's personal cars he wanted to keep. It is a 1962 Chrysler 300 2-door with a big block engine. This is a really nice car, and like many others, Charles Kee put blankets over the dash and seats to preserve them from the desert sun.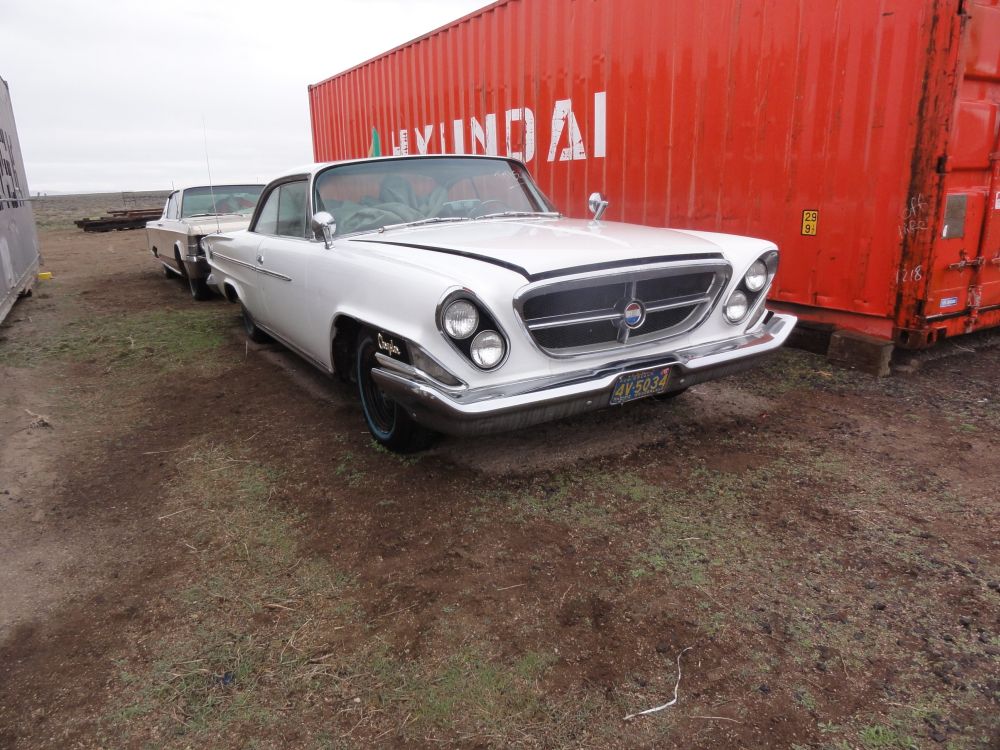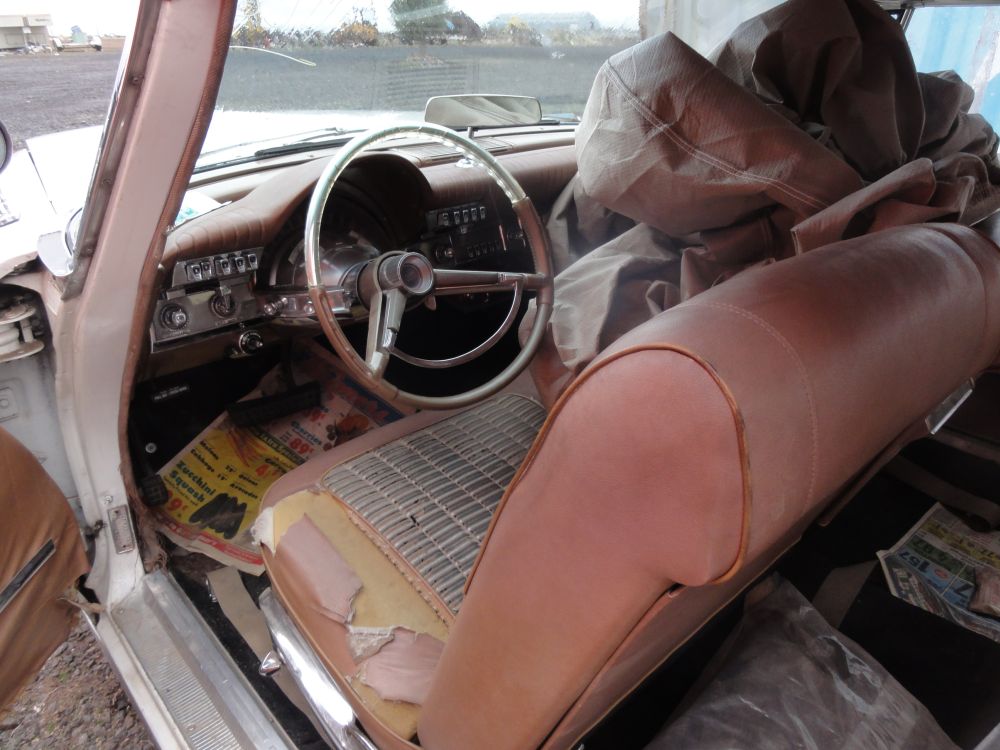 The registration is sitting on the dash board along with the last tabs which are 1986.  It is amazing that most of these cars have been sitting since the 1980s. The 300 has a white exterior with a copper interior that looks great on the 62. The car is super solid and has a bunch of extra parts in the trunk that go with it as well.
This will be one of the featured cars and we think it's going to go for pretty good money.