The Charles Kee auction starts tomorrow! They just posted the complete catalog today, take a look.
The next car we are featuring is a 1965 Plymouth Barracuda, VIN number V852527557.  It is a factory 273 4 bbl commando V8 automatic car with a floor shifter. A 4 bbl in one of these is pretty rare. This Cuda is very clean and is a loaded model. We see power brakes, floor shift auto, bucket seats, chrome air cleaner, black valve covers, wood grain wheel and the top of the line hub caps.  It has silver exterior with black interior and black stripes.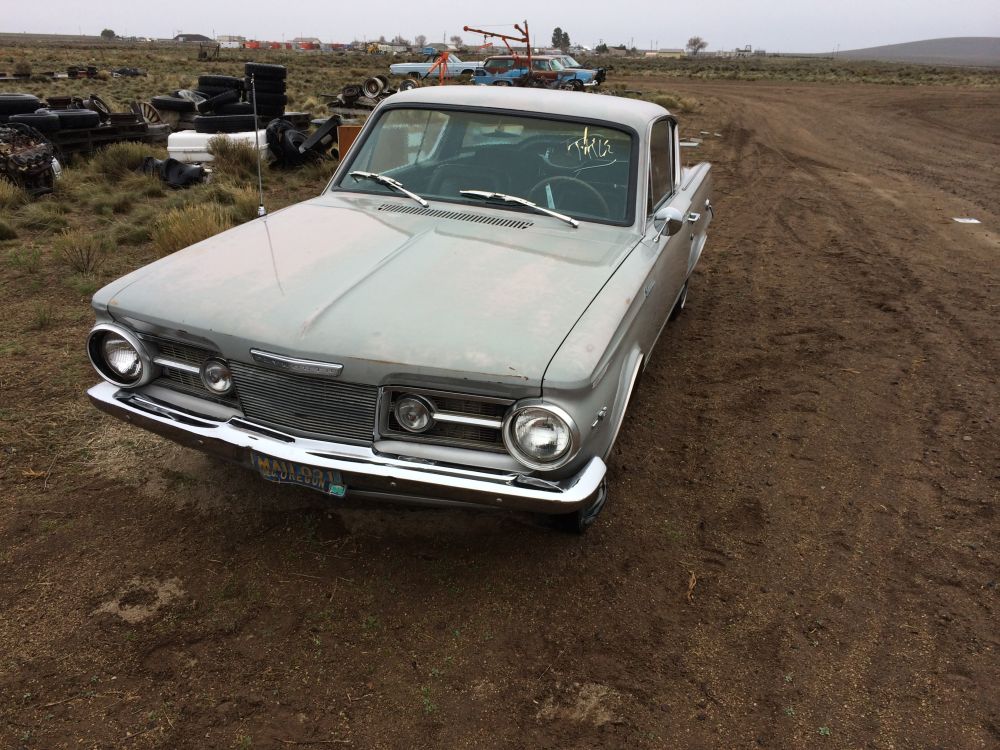 This is definitely one of the better cars of the auction and is complete as far as we can tell.  The last tab on it is 1986, has it been sitting that long?  Seeing what else is around it, probably.
We are heading down to the auction tonight and will post a update Thursday night with some prices of what sold for what.