Miss our last post on the Kee collection?  James G. Murphy will hold the estate sale of Charles Kee on May 8 and 9 in Brothers, Oregon. Charles has a huge collection of Mopar cars and parts and we got the opportunity to go out and look at some of the stuff.  Read more about the 1966 Chrysler Newport in this collection after the jump! (We want to apologize that some of the pictures in this post are not very good–it was 35 degrees and raining with a 30 MPH wind when we took these, our camera got some water on it a few times).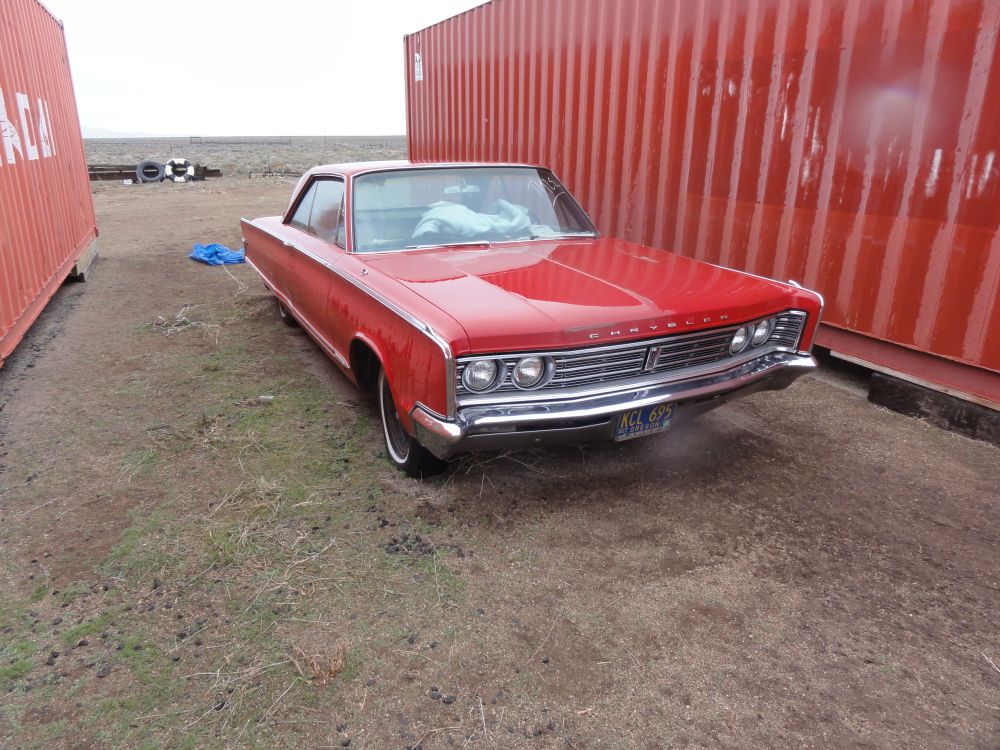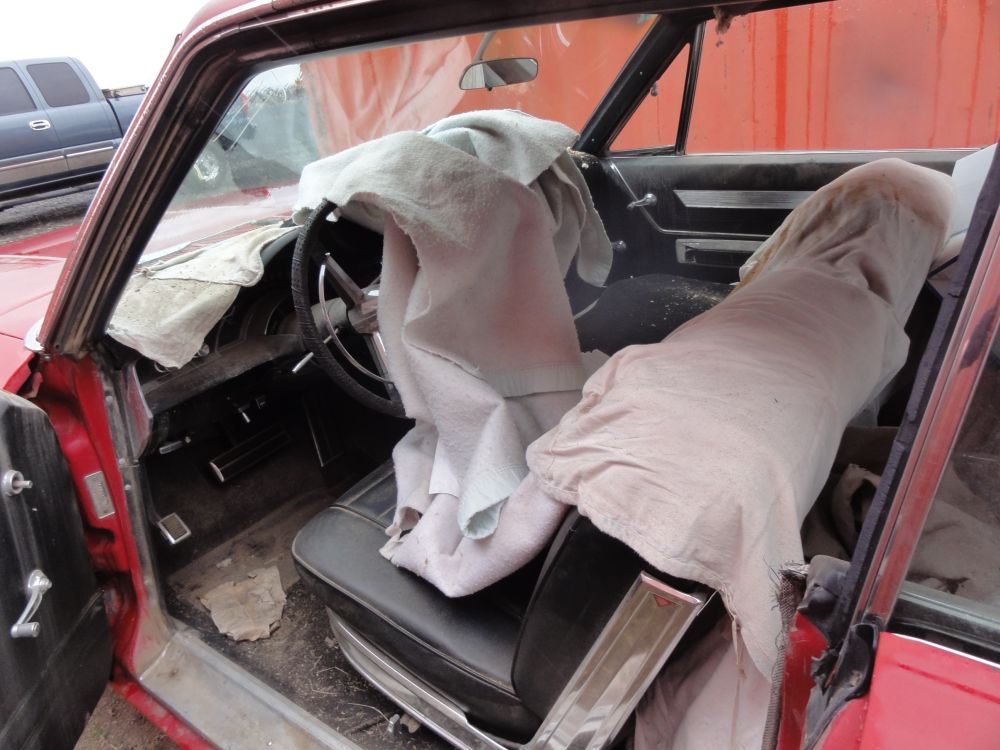 The first car we are featuring looks like it was one of Charles Kee's personal cars he wanted to keep. It is a 1966 Chrysler Newport that still wears its original red paint. This is a very nice car with the original Oregon license plates and Barker dealer frames. Barker was a large Chrysler Plymouth dealer in the Eugene, Oregon area and is a nice touch or originality to the car. A lot of the nicer cars in the collection still have the original plates as well as the original dealer plate frames. He also took care to preserve the insides of the cars including putting blankets over the dash and steering wheels so the hot desert sun wouldn't damage the interiors.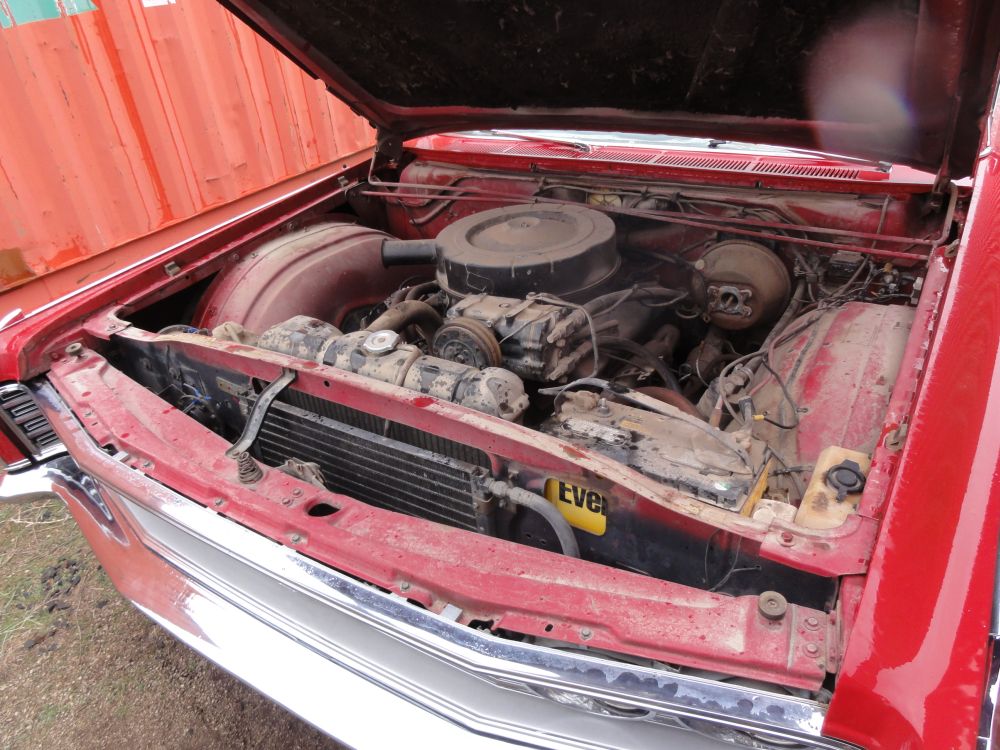 This Newport has a very original engine compartment other than the aftermarket AC and is missing the master cylinder.  It has probably been off the road for decades. The car also has the original certicard as well showing it was delivered to a person in Springfield, Oregon. Murphy said they are probably going to try to start some of the nicer cars which is a mistake in our minds. Most of these have been sitting too long and they are probably going to do some damage.
The original fender tag shows it was a red big block car with a 727 automatic transmission.