Now here's a wild custom for you: a 1974 Dodge Charger done up to look like a Daytona. Sort of… Seems fairly well done, and of course you can't argue with a 440 under the hood. What do you think? Seller is asking $35,000. More pics plus the Craigslist ad text after the jump!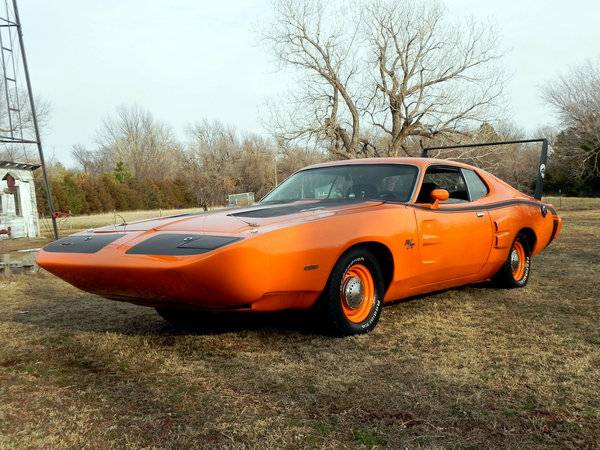 For sale or trade/cash: 1974 Dodge Charger. This is a custom top-to-bottom rotisserie build. A tribute to the Dodge Daytona! 440 Big Block 4BBL, Auto. Less than 20 miles on engine rebuild. Black leather interior. Restoration finished LESS than 1 year ago! Pictures can show more than I can possibly list in this ad, so look at all of them please.
35,000 obo or will entertain cash/trade offers.