AutoNation is sponsoring the 2015 One Lap of America and Dodge stepped up to the plate to provide two vehicles: a 2015 Dodge Challenger 392 Hemi Scat Pack to be driven by Mike Musto, plus a Dodge Durango being driven as an official media vehicle. Here's the Challenger right after it was picked up last night at the Chicago airport. The event starts tomorrow at the Tire Rack Wet Skid Pad in South Bend, Indiana. More pics after the jump!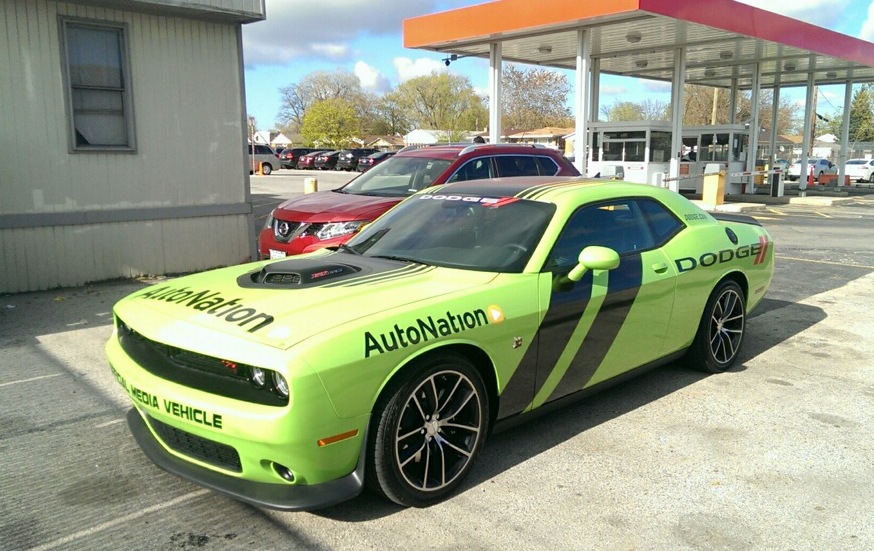 Car wash and more decals applied in South Bend, Indiana.
The Challenger is bone stock–except for the brake fluid!