I think this is the first wagon we have featured on Reader's Rides. Here's the word from Pete:
My name I Pete, I'm out of Amityville, New York. This is Rocket, my 1967 Dodge Coronet 440 wagon with a 383 under the hood, posi rear and rotor front brakes. Just for the record, some of my friends and wife don't understand why I bought a wagon. Theres something really tuff about a old souped up wagon that grabs my eye. I have a friend who works for DMV and he ran a search for other Dodge coronet wagons registered on Long Island. He found out that I have the only '67 coronet 440 wagon (that is registered) on all of Long Island.
Continue reading and see more pics after the jump!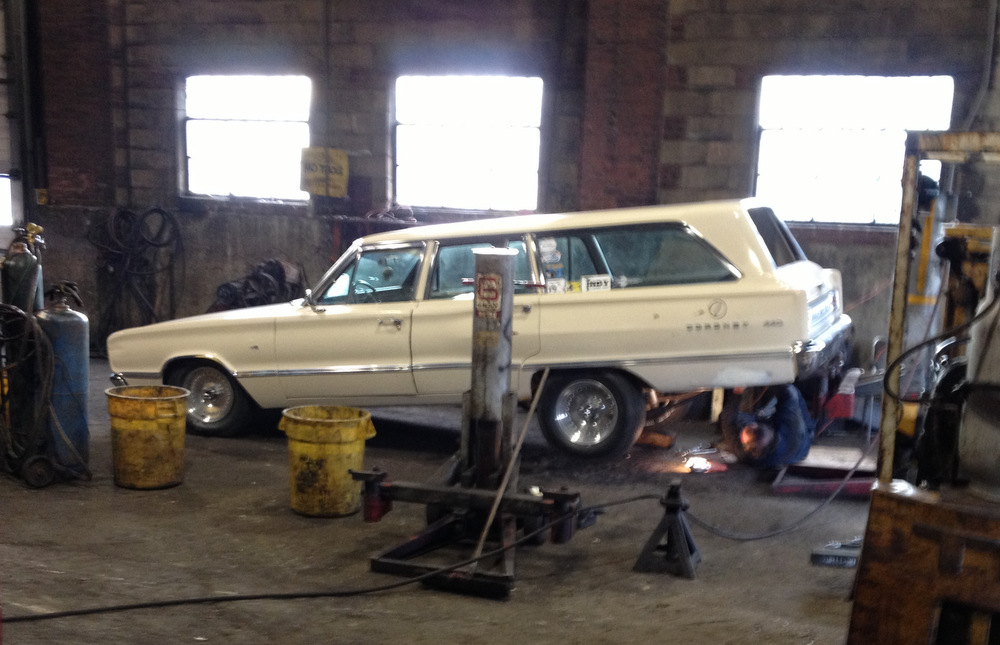 All of the car meets during the summer on Sunday mornings that I go to, there's not one Coronet wagon, ever. In a mind set that a muscle car can't be tuff if it isn't a 2 door, just isn't true. Wagons are very cool, with the right power plants. They can and have won just as many races as 2 door cars.
I bought Rocket a year an a half ago, from a not-so-honest guy in NM. His father drove her for the past 45 years, (till his death) to Texas (300 miles each way) for pick up and delivery of alcohol. The gentleman owned a liquor store. Rocket was bought in the state of Missouri, as a trade in with a few thousand miles on her,which makes me the third owner. She only has two small spots of rust, both behind the bottom back doors, which you can see. When I bought her sight un-seen, she came with no back tailgate glass. That started a seven month search for the glass, a few people have it but everybody wants a high price. In fact this one guy (out West) wanted $800. "You can keep it." By the seventh month while looking for something completely different I found a guy down south who owns a truck junk yard. And he has a 67 Coronet wagon rusting away that stuffed a Japanese car into a new shape, $50.00 for the glass and $40.00 for shipping–I'm a happy guy. Times are a bit tuff now with the way the economy is, unfortunately I'm not a bank. So my plans for Rocket are on ice until we see where this country is going. Rest assured, Rocket will be restored soon, and on the road beating Japanese cars an frightening women and children. Mopar!