Read the story of one man's love affair with a Chrysler Windsor, the Canadian version of the Newport, at Curbside Classic.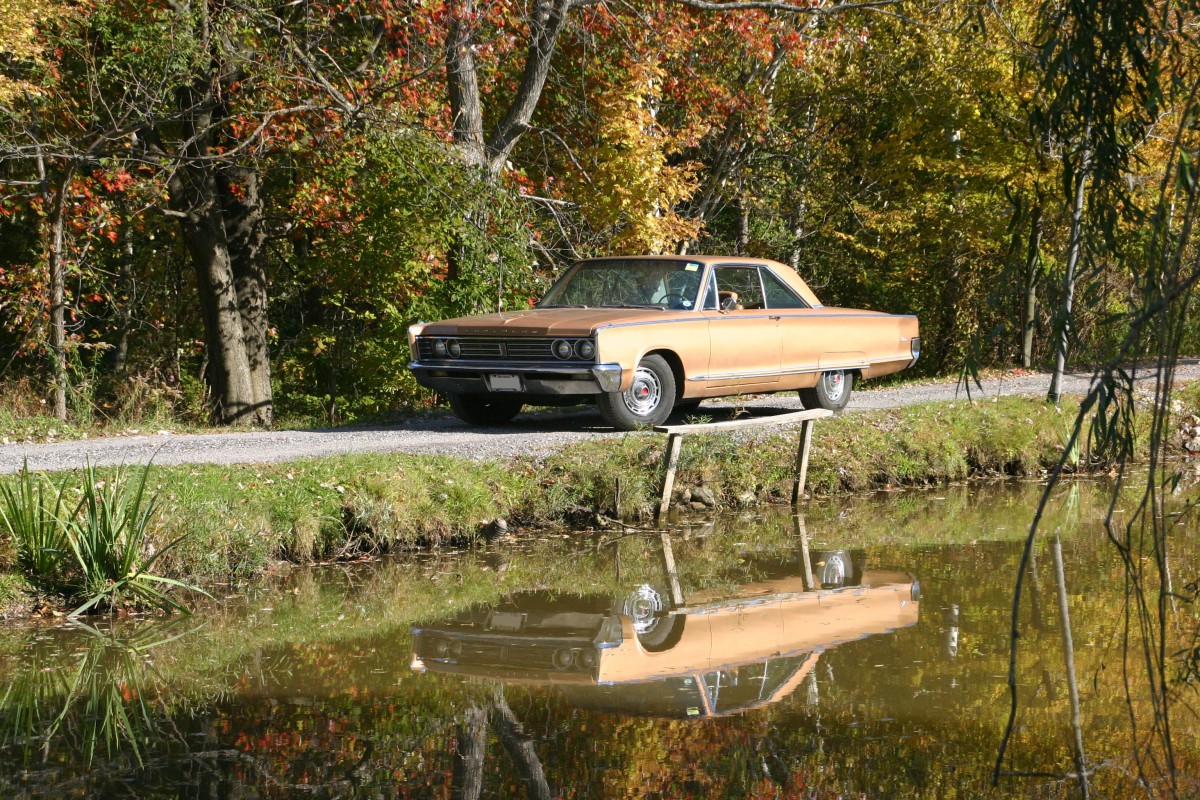 Today's reader's ride is a very cool and original C-body owned by a 16 year old with a passion for old Mopars!
Hey, I'm Maezzi or as they call me Mopar Maezzi, I am a 16 year old girl with a passion and love for cars, I've loved cars ever since a little little girl, as I did grow up in a shop including a living area inside, for god sakes we even had a car in our living room! This is my 66 Chrysler Windsor my dad has had her for 20 years and she is now mine..she has never been restored and has all original parts and interior.. for a engine she has a 383 cubic inch she floats like a cloud riding her! I also have a 2009 Dodge Challenger R/T custom made from the factory to have all original 1970 Challenger decals on it. This 66 Chrysler runs perfect and is such a beautiful car, who doesn't like a C-BODY!? 
See more pics after the jump, and be sure to check out Maezzi's page on Facebook!