Lots of auctions are going on during auction week in Phoenix.  Barrett-Jackson and Russo and Steele are the biggest but Gooding is pretty big, too. They tend to have more high end and European cars but they had a couple of Mopars. Of course we had to check them out…
One Mopar was a 1970 Dodge Charger R/T.  Was not so impressed with this car as it was missing its fender tag and was a 440-4 car.  It is a 4-speed car though. Auction estimate was $80-100k!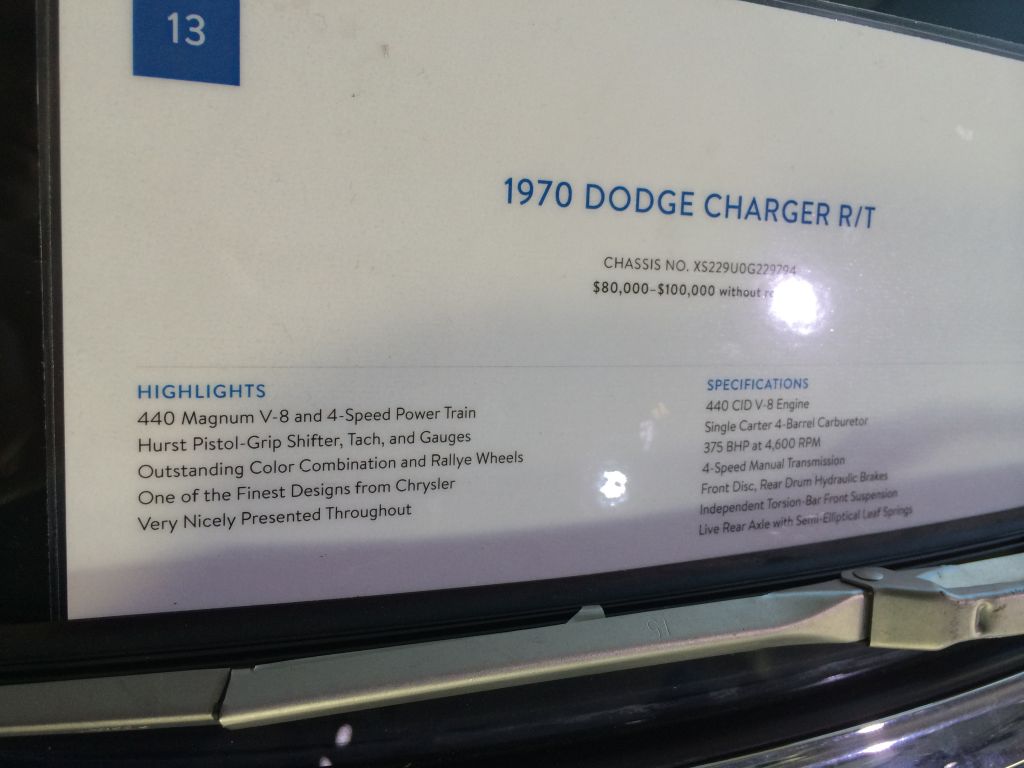 The other Mopar was a 1967 Coronet R/T.  This car looked a little nicer than the Charger, will be curious to see what these two sell for at a non-muscle car type environment.